OUR 21st ANNUAL FESTIVAL
Tickets on sale now!

with

Bill Buell, John Ellison Conlee, Randy Danson, Celia Keenan-Bolger, Jennifer Lim, Gibson Frazier, Omar Metwally, Jeremy Shamos, and Danny Wolohan.

set by David Zinn, costumes by Anita Yavich,
lights by Jennifer Schriever, music director Mike Brun
production stage manager Megan Schwarz Dickert

June 27th through July 9th at 8pm
(no shows July 3rd & 4th)

MANY PERFORMANCES SOLD OUT!
Best availability July 1st, 2nd & 5th

There will be a standby line each night starting at 7pm. Released tickets will be sold to the standby line on a first come, first served basis.

Click HERE to read the New York Times feature on Clubbed Thumb and Tumacho!

Art by Christine Norrie


SUMMERWORKS 2016
May 27 – July 9

The Wild Project
195 E. 3rd St.
(between Ave. A & B)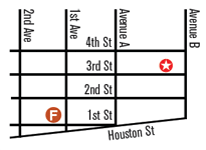 Tickets $18
Students: $15
Festival Pass: $45

Summerworks Plus Pass $200
More info here!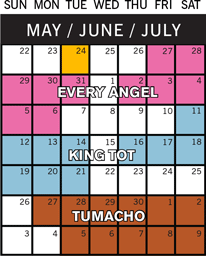 SUMMERWORKS READING SERIES
Plays from our early-career writers' group.
CLICK HERE FOR INFO
————–
And coming this July…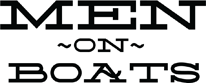 by Jaclyn Backhaus
directed by Will Davis
A return of the hit Summerworks 2015 production at Playwrights Horizons
(416 W 42nd Street)
featuring:
Jocelyn Bioh
Hannah Cabell
Danielle Davenport
Danaya Esperanza
Donnetta Lavinia Grays
Birgit Huppuch
Elizabeth Kenny
Layla Khoshnoudi
Kelly McAndrew
and Kristen Sieh
Summerworks pass holders get special $35 tickets to this production!
Tickets & info: phnyc.org
————–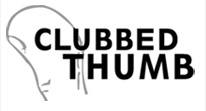 Producing Artistic Director:
Maria Striar
Managing Director:
Sarah McLellan
Associate Artistic Director:
Michael Bulger