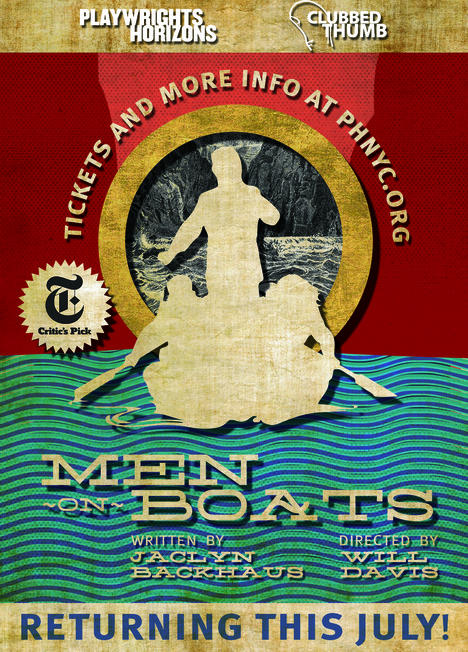 with
Jocelyn Bioh, Hannah Cabell, Danielle Davenport, Danaya Esperanza, Elizabeth Kenny, Donnetta Lavinia Grays, Birgit Huppuch, Layla Khoshnoudi, Kelly McAndrew and Kristen Sieh.
set by Arnulfo Maldonado, costumes by Ásta Bennie Hostetter, lights by Solomon Weisbard, sound by Jane Shaw
production stage manager Erin Gioia Albrecht
MEN ON BOATS returns in less than a week!!

Tickets are selling FAST – but some great seats just opened up in the first two weeks, and we'd love for our biggest fans to be in them. Friends of Clubbed Thumb get special $35 tickets to this production, click below to get yours now.
JULY 20 – AUGUST 14
Tue – Sat at 7:30pm | Sat & Sun at 2pm
in the Peter Jay Sharp Theater at Playwrights Horizons



THANK YOU
for coming to Summerworks '16 and making it our best attended festival to date.
We hope to
see you at
Men on Boats!
<---------------
Finally, won't
you consider supporting more awesome work?

————–
Producing Artistic Director:
Maria Striar

Managing Director:
Sarah McLellan

Associate Artistic Director:
Michael Bulger